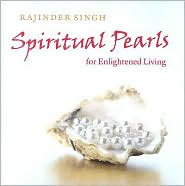 B
ecoming a Resourcerer is about recognizing that y
ou are your greatest resource. B
uilding your home library with books or zenlightened living tools you'll use like quotes, inspirational recipes, and app's will
empower
, embrace, and upli
ft you to live authentically. In the words of Wayne Dyer "
Sorcerers live of the loving Source."
Your Magick (the"k"represents knowledge) Wand is your intention and free will to create the awesome life you want.
In my previous blog Got Zen? I enthusiastically shared Author, Neil Pasricha's 3 A's of Awesome and The Book of Awesome. Meditation Master, Author Rajinder Singh of Spiritual Pearls of Enlightened Living provides inspiration to shift from being easily angered and anxious to angelic and serene. Consider, from a Zen perspective, you are asleep to the supreme experience that you are already enlightened. Returning home, is an inward journey to awaken your self realization of Oneness with Divinity. Zenlightening tools are provided to help you improve your knowing of unity with Divinity and diversity. True treasures are within. Gentle Reminder, our greatest wealth is wisdom or knowledge applied. Nobody can steal it.
When I heard that the Dalai Lama described Zen as "Mental Fitness Training" I had an Aha moment that brought clarity, comfort and joy. In translation by Dr. Alexander Berzin, His Holiness also shared that... mental fitness is the mental factor of feeling totally fit to do something – in this case, remain totally concentrated on anything. It is both exhilarating and blissful, but in a nondisturbing way.
The study of something that interests
you, like physics ("everything is connected") is called a
Science
, The practice or application is the
ART
.
The intention of
Mental Fitness
is to nurture your creativity to discover that
Zen Begins Where Talking Ends and Turning the Matter of Your Life into a Work of Living Art Starts Right Here and Now!
We begin within with our Spirit- Being connected through our mindful breathing. Our mind, zen-like calm to carry on with laser like concentration on what we are Doing ( performance brilliance). Having stability and stillness which brings centered control of our Body/Soul. The essence is about learning to gain total command of our divine instrument. I gleaned these insights from many years of professional dance training and working with famous musicians and artists.
I'm here to help you reach your level of skill mastery of the brilliant basics with an all new perspective;

Live it, Breathe it and Be it

. In the words of Goethe; "As soon as
you trust yourself, you will know how to live."
Translated from the Introduction of

Mental Fitness (Foreword by Leonard Cohen)

, I mention how we gather information (and quotes) on how to transform our lives... yet we tend to get stressed and stuck in our thoughts so nothing changes. Wisdom is applying or using what we already have. An illustration of this ideal can be seen in the characters from the Wizard of Oz. Each one of them already had what they were seeking within themselves , Clarity, Compassion, and Courage and the Perfect Power Within to go Home. Author, Frank Baum's wonderful "Oz" story hit a chord in me and I am grateful to glean on its message of light and share it with yo
u. I'm also honored to be a part of restoring the Character Ethic for Humanity (human family).
The innovative idea of an iPhone App occured to me after watching my daughter become a wiz at accessing them. What I would like to do here and in future blogs, is not only share books that have helped me to connect the dots but take a brief and straightforward approach to clarifying the application of foundational tools like: The Art of Breathing, Posture and Centering. Let's explore the inner mechanics of breathing life into any noteworthy quote. With this Inspirational App we'll transform each quote into a "we make our own luck" Centering Charm.
Let's start with Oprah Winfrey's zen moment of clarity:

"I had
to hit burnout more than once before I understood the wisdom of balance of coming back to my center for rejuvenation."
Revisiting my miracle workers blog re. working with the Schofields in Jan. 2009 titled "East meets West and Struggles to Find its Balance" reminded me of that quote. Oprah actually came to my house to interview Jani Schofield to globally share her battle with childhood schizophrenia. Oprah leads with her authentic presence, and demonstrated her wisdom to not struggle but return to her center in trying to encourage Jani to sit still and do the interview...
Without further ado, let's take a breath of fresh air and activate Oprah's revised quote:

inhale

I am

long breath out

Centered and stress free like a deeply rooted wisdom tree.
FunZen App: Back to Basics, Recipe for Deep Dish Pie Crust 101
Posture Pointer: 1st things 1st Gently remind yourself to bring your head back in line with your spine (center line) like the core of an apple.
Exhale Whooosh pressing your zen button (right below your navel almost 2") to simply relax, refocus and restore balance.
Breathe in nurturing air power slowly and deeply through your nose, mouth pursed open (feel your core, your belly rise from the bottom up) mentally affirm:
~
I am
~

(pixie pause

) Long Breath Out ~

Centered and stress free like a deeply rooted wisdom tree.

~

(thought free space)

(firming up below navel to spine, Hara)
repeat: 1 to 4 times (4-stability a foundational number) as often as you like all day strong...

May you use your FunZen App to commit and follow through with your choice to Carry your Making My Own Luck, Centering Charm with you~ I am, Centered and stress free like a deeply rooted wisdom tree. (Bob Marley says "The one who feels it, knows it." from Mental Fitness pg. 43☙)

Any questions: tweet me, call me, email me, facebook awaits; How can I help you empower yourself to shine?
Mental Fitness (Foreword bt Leonard Cohen) still available: Amazon, Bodhi Tree Books , or, contact me for an autographed copy and free gift telecoaching session. Share with your friends and Zenjoy!
In Gratitude w/Love ❤
FunZen Girls OX
Michiko and Grace
Life Coaching Services now available: 805 490-2391
Contact: MJRolek@aol.com
Twitter: @Zenmommie I teach Kids FunZen and train Parents to be Mindful.
Yoko Ono's commitment to spread Imagine Peace elucidates the meaning of a zen mommie; let peace begin with the me in mommie.